Post by 4thway on Jun 17, 2015 8:47:52 GMT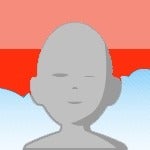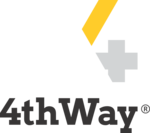 I'd really appreciate your views on this blog about the Wellesey ISA bond before we send it to our subscribers:
www.4thway.co.uk/candid-opinion/wellesley-p2p-isa-bond-is-not-p2p-lending/
Feel free to tear it apart. I learn a lot from you guys.
Thanks
Neil
I'm a bit late coming to this but I think you have confused the Wellesley ISA with the Wellesley mini bond. The mini bond is indeed not P2P lending, it is a risky retail bond -
"Funds used for lending and business expansion".
The ISA however is different - "
Bond proceeds can only be used to make loans that are secured against tangible assets".
Unlike the mini bond
all
the funds
are
used for p2p loans.
This is also covered in the 'This is Money' article at
www.thisismoney.co.uk/money/investing/article-2956979/Should-invest-Wellseley-s-P2P-retail-bonds.html
"And, if Wellesley went bust, how would [p2p] lenders and [ISA] bondholders be treated?

A spokesman said: 'They are completely 'pari-passu' i.e. treated on an equal footing. In the unlikely event Wellesley went bust, the company has a security trustee that would manage the run-off of its loan book. All funds related to the bond issue are held in a secure bank account which is ring fenced from the rest of the Wellesley business.'"

Thanks a lot, 2boi.
I'll look into it again to see if I was confusing the two.
The way I interpret what you've written/quoted above, it doesn't
necessarily
contradict my article. The funds can be ring-fenced so that the rest of the Wellesley business can't use them for other purposes, e.g. expansion, and the loans can be pari-passu so that if one loan defaults the creditor in that loan - in this case Wellesley Finance - is treated equally to its individual P2P investors (the other creditors), but that doesn't necessarily mean that other Wellesley creditors (e.g. banks that Wellesley owes money to) can't demand a cut of Wellesley Finance's proceeds in the event that it went out of business.
I'll take another look!
Neil